An integrative approach to help you recover and rejuvenate.
---
Experience a fluid and dynamic integration of Upledger CranioSacral Therapy with other gentle, therapeutic and restorative bodywork techniques in a peaceful and safe environment.
Get relief from pain, stress, anxiety, headaches, migraines, concussions, chronic neck/back discomfort, occipital neuralgia, vertigo, Bell's Palsy, sleep issues, trauma and more.
"While my daughter only attended two or three sessions this past year with you, we do believe they were incredibly helpful in getting her through her concussion."
Develop greater resilience to stress, anxiety and chronic pain using HeartMath® evidence-based techniques supported by a biofeedback device that tracks your progress.
Relax into a unique mind/body therapy that can help you shed old patterns that are no longer serving you.
Find out why local physical therapists, orthopedic surgeons, trauma therapists, counselors, naturopaths, nurse practitioners and M.D.s refer their patients to us.
(...unless you are seeking a session today)
For a same day session please email, text or call me.
dominique.healingartsboise@gmail.com 208-781-0452
"I approach every session with an open mind and heart, ready to apply whatever techniques are most appropriate for the moment. Th

e session begins with a few minutes of conversation and an assessment to establish your needs. My goal is to work with you so that together we can optimize your level of health, reduce your pain, relax your body, ease your central nervous system, quiet your mind and clear your heart." - Dominique Tardif, LMT
Idaho License MASG-775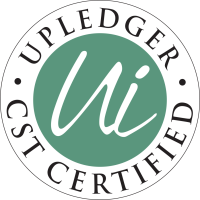 (Upledger CranioSacral Therapy, Barral Visceral & Neural Manipulation, Chikly Heart-Centered therapy)

HeartMath is a registered trademark of Quantum Intech, Inc. For all HeartMath trademarks go to www.heartmath.com/trademarks
208-781-0452 dominique.healingartsboise@gmail.com